Volunteers' Christmas Party 2018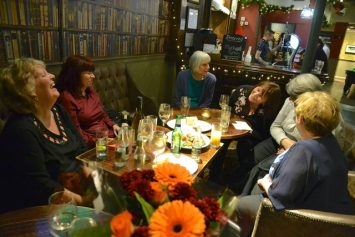 The 2018 Guild Volunteers' Christmas party will take place on Thursday 6th December 2018. It will be from 17:30 – 20:00 in The Lord Raglan Pub, EC1A 4ER. Food and drinks will be available.
The evening is an annual thanks and celebration of all the effort put in during the year by the Guild's volunteers; whether pushing the trolley around the wards, helping run the Guild shop or working away behind the scenes on the Management Committee.
If you're interested in volunteering for the Guild, please click here.