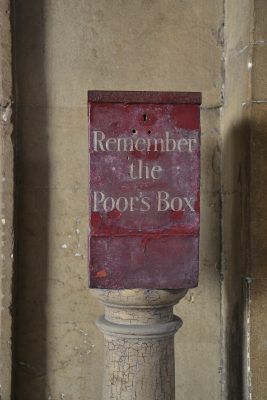 Donations play a huge part in the Guild's ability to support St Bartholomew's Hospital.
We have been extremely fortunate during the past decade to receive significant sums thanks to the generosity of individuals and families, and particularly from those who have a direct connection to Barts through the treatment of a friend or relative.
These funds directly support the Guild's work in helping the patients and staff at Barts by enabling us to enhance our shop and trolley service, and to increase the number and value of the grants that we award.
We welcome any donation, whether it's small or large, and we will provide an acknowledgement of your contribution if you would like us to do so. You can also join the Guild for just £20 per year.
Donate using a Credit/Debit Card
To donate to the Guild online using a credit or debit card, please choose the amount you would like to donate, complete your personal details and select whether you wish to Gift Aid your donation. Our online merchant partner Stripe will securely process your payment.
Donate using a Cheque or Standing Order
If you would prefer to donate to the Guild paying by cheque or by setting up a Standing Order, please download this form, complete it and post it to the Hon. Treasurer at the address shown on the form.