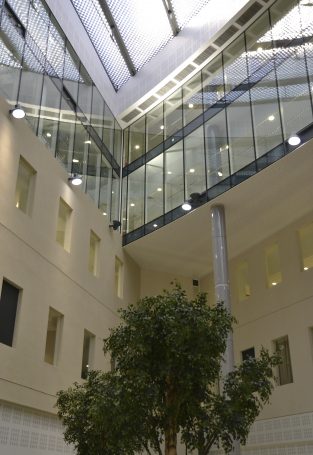 Throughout our history the Guild has been grateful to receive support from the corporate institutions of the City of London and beyond.
In recent times we have been fortunate to receive financial and/or in-kind support from a number of organisations, including Hogan Lovells International LLP, Lloyds Banking Group plc, Skanska UK plc , The Worshipful Company of Information Technologists , Elior Group, M&G Investments, EY, Williams Lea Tag, and the TFW Group.
We receive strong support from Barts Health NHS Trust, particularly regarding our office and shop facilities. Saunderson House Limited has generously provided both general support and specific assistance for our annual Celebration of Christmas.
If you would like to discuss becoming a corporate supporter of the Guild, especially if there's a particular area of Barts – such as dementia support for cardiac patients, or bursaries for medical students, to name but two – that you would wish to support, please complete the form below and we'll contact you to arrange a meeting.