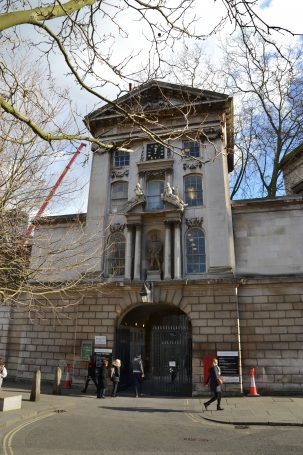 To leave money after your death that will help the lives of others is an act of foresight but, above all, an act of compassion. It is an understanding that binds together the generations.
Over the years the Guild has been fortunate in benefiting greatly from people wishing to make a bequest to us in their Will. These legacies of many sizes have contributed to ensuring our services to the hospital's patients, making financial grants to help the work of hospital staff and enhancing developments such as the establishment of a new hospital shop and a redesigned and refurbished Princess Alice Garden. We honour all who have given in this way.
In recent times the generosity of the following benefactors has been especially notable. Our grateful thanks go to them and their families.
Mrs Ruth Nellie Fiorentini – £219,000
Miss Daphne Lungley – £192,000
Mr William Lugg – £145,000
Mrs Elizabeth Russell – £34,000
Miss Joan Wadham Brownlee – £32,000
We appreciate that leaving a legacy can sometimes be a difficult and emotional decision; therefore any conversation regarding inclusion of the Guild in a Will would be approached with sensitivity and discretion.
If you would like to discuss leaving a legacy to the Guild, and especially if there is a specific purpose or application that you would like to support, please complete the form below and we'll contact you to arrange a meeting.