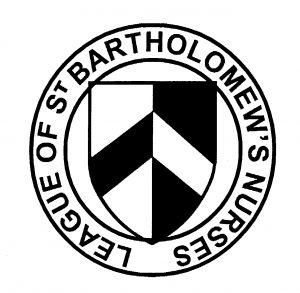 The League of St Bartholomew's Nurses was founded in 1899 by Isla Stewart, who became one of the founder members of the International Council of Nurses. Currently there are over 2,500 members and membership is available to any nurse who trained at Barts prior to 1993 or who has worked at Barts for more than one year.
Alongside providing a network for current and former Barts nurses, the League's Scholarship Funds can provide financial help towards the cost of professional and work-related courses. We can also help to fund personal enrichment projects. In addition, benevolent funds are available for the benefit of League members and St Bartholomew's nurses who trained prior to 1993.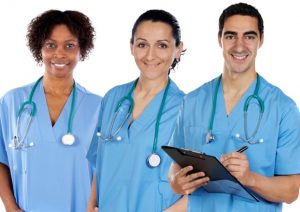 Barts Guild is delighted to work alongside the League, particularly on their reunion days. The League's London reunions normally include a visit to Barts and many of those participating enjoy a visit to the Guild Shop, especially to buy a souvenir or two!
The League also organises an all-day meeting, incorporating the League AGM, each October, which includes a speaker, lunch with wine and enables members to renew old friendships and catch up on developments at Barts. Social events are also held in London and around the country, and the League News is published annually that includes articles and a current list of members.
For further information about the League, including how to join and their forthcoming list of events, please visit bartsleagueofnurses.org.
'Barts nurses, in a league of their own'