International Nurses' Day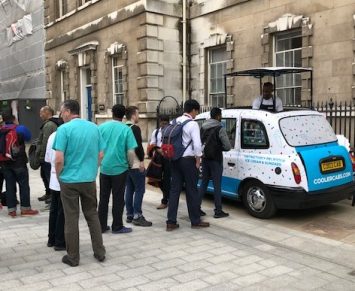 Barts Guild were pleased to support International Nurses' Day 2019 by providing free ice creams to staff and visitors on Friday 10th May. The ice creams were well received, with queues forming across the square.
IND itself is held every year on the 12th May, the anniversary of Florence Nightingale's birth. It provides not only an opportunity to say thanks to all the hardworking nurses around the world, but also a chance to campaign and draw attention to the struggles faced by colleagues worldwide.
Thanks to all the excellent nurses working at Barts (and elsewhere)!