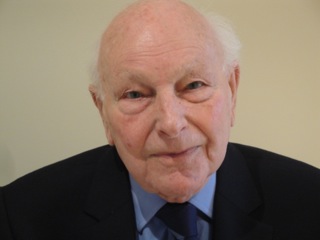 September 11th, 2017
John Wickham, husband of Guild President Ann and described as the 'godfather' of robotic surgery, reflects on his illustrious career and describes the evolution of minimally invasive surgical techniques, or keyhole surgery, in the excellent book "An Open and Shut Case".
Alongside his training and work at St Bartholomew's Hospital in the 1960s, John describes the rapid development of minimal invasive surgical techniques in the 1970s and 1980s and offers his opinion on the National Health Service throughout his four decades of service.
John discusses his book in more detail in this article written exclusively for Barts Guild, and you can order "An Open and Shut Case" from Amazon here.