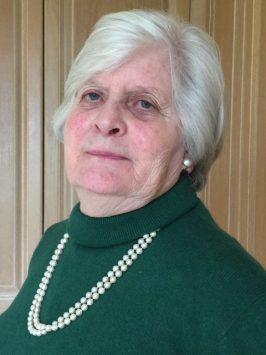 Ann joined the Guild as a volunteer in 1966 and was elected to the executive committee in 1967. She has served on four Guild committees over several years as a member, Vice-Chairman and Chairman (twice!), and in 2008 she was elected President.
The Guild logo was designed by Ann in 1988 to give the Guild a positive and recognisable image.
In 2001 to celebrate the centenary of our then Patron, HRH Princess Alice, Duchess of Gloucester (who had been President and Patron since 1937), Ann instigated the creation of the Princess Alice Garden, which was opened in 2004 by her son HRH The Duke of Gloucester.
In 2011 to celebrate the Guild's centenary Ann researched and wrote 'A Century of Service', which is available to purchase in our online souvenir store.
In 2016 Ann was nominated for and received the prestigious League of Mercy Award for volunteering. She is an Honorary Freeman of the Worshipful Company of Barbers and also an Honorary Porter of Spitalfields Market!
BACK