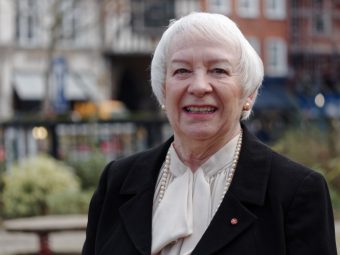 Trustee: 2013 – present
Wendy Mead OBE CC chaired the successful 'Save Barts Campaign' and is a former Chairman of St Bartholomew the Great Heritage Trust and Vice-Chairman of Barts Guild. She was elected Sheriff of the City of London for 2011-12, and is a Liveryman of the Worshipful Companies of Glovers and Pattenmakers.
In April 2017 she took office as Chief Commoner, the most senior position a Court of Common Councilman can achieve. As Chief Commoner she promotes the aims and responsibilities of the City of London Corporation internally, and externally in support of the Lord Mayor, and takes the lead in matters of City Corporation hospitality.
BACK