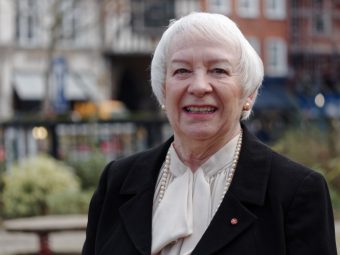 April 4th, 2017
Guild trustee Wendy Mead OBE has been re-elected as a City of London Common Councilman (councillor), continuing her unbroken service to the City that stretches back twenty years to her first election in 1997.
Wendy will continue to represent the Farringdon Without ward, and in addition she will become Chief Commoner of the City when she begins her one year term of office later this month. Wendy is also chairman of the City's Port Health and Environmental Services Committee and the Health Scrutiny Committee, and served as Sheriff of the City of London in 2011-12.
Congratulations Wendy!