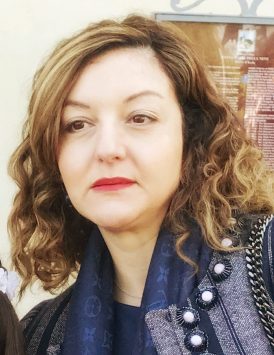 Valeria's first involvement with the Guild was as a weekend volunteer on our trolley round, and she made a significant contribution in leading the refurbishment of our old souvenir shop, as well as advising trustees on grants procedures.
Professionally Valeria (FCCA, AMCT, MCISI, ACAMs) is an experienced financial services audit and risk management professional, with over 20 years of experience at large financial institutions, including Lloyds Banking Group, HSBC and Prudential plc. In addition, she is a regular speaker at conferences in Europe, and collaborates with the CISI on their Wealth Management degree.
Valeria is a qualified mentor and a keen people manager, and for the last 10 years has engaged in a number of non-profit initiatives. In addition to her support of the Guild, Valeria is the founder and Chairman of The Book Club Mentoring Association, and is the Treasurer and a Trustee of The Diversity Project Charity.
BACK