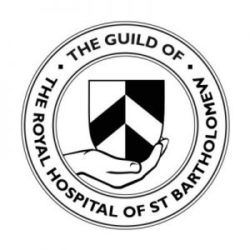 Barts Guild, a registered charity that provides help and support to the patients and staff of St Bartholomew's Hospital London, seeks an Accountant to undertake a voluntary role as its Honorary Treasurer.
The Guild's support is based upon the Shop and Trolley Service that generates a turnover in excess of £135,000 per year, which in turn enables grants worth approximately £20,000 per year to be awarded to staff and departments at Barts.
Currently the Guild has one paid part-time member of staff and a consultant who is engaged on an 'as required' basis. The majority of our service is delivered by a dedicated group of volunteers, as has been the case throughout our history.
The Role
Preparation of Management Accounts

Up-to-date Management Accounts are required for each Management Committee meeting
There are 5 meetings per year
Estimated to take 3-5 hours to complete on each occasion

Preparation of the Annual Accounts

Annual Accounts are required for the AGM, which takes place in October
Liaison with the Independent Examiner is also required to ensure sign-off is completed on time
Writing of the Treasurer's Annual Report and proofreading of the relevant sections of the Guild's Annual Report is required
Estimated to take a maximum of 20 hours spread over several weeks

Preparation of Quarterly VAT Return

Activities generated by the Shop and Trolley Service require preparation and filing of an online VAT return
Payment is made automatically to HMRC by BACS
Estimated to take 3 hours per quarter

Attendance at Management Committee meetings (5 per year) plus AGM

Each meeting usually lasts for 2 hours

Liaison with and assistance from the Guild's bookkeeper
Availability to discuss accounting or taxation queries
Upon appointment, the Honorary Treasurer also becomes a Trustee of The Guild of the Royal Hospital of St Bartholomew.
The role would particularly suit someone recently retired or semi-retired who would enjoy working with a prestigious charity that aspires to increase its grant-giving and membership.
The Guild's Management Committee has a wide range of expertise and values the harmonious spirit of working together that is the hallmark of our charity. The new Honorary Treasurer can expect to be welcomed in that spirit and to contribute to it.
How to Apply
Please email Patrick Jennings, Guild Chairman – Patrick.Jennings@bartshealth.nhs.uk – outlining your interest in the role, your background and your experience.