"Tom Brown's School Days"…featuring a familiar face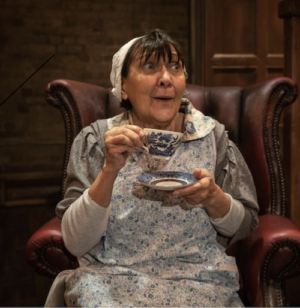 Anyone who has enjoyed the Guild's 'Celebration of Christmas' events over the years might like to know that actress Ursula Mohan is currently appearing in a new production of 'Tom Brown's School Days' at a London theatre.
Ursula is a regular at the Christmas events, kindly supporting the Guild by performing readings.
To mark the 75th anniversary of VE Day, this new musical adaptation of 'Tom Brown's School Days' reimagines the classic story of public school life, setting it amongst a generation who will go on to fight in the Battle of Britain.
The play is currently on at the Union Theatre in Southwark until 2nd February.