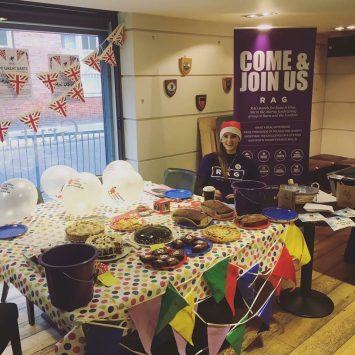 September 26th, 2017
During the past academic year (2016/17), Barts Guild was pleased to be announced as a beneficiary of Barts and The London Students' Association's (BLSA) R.A.G. effort. R.A.G. stands for Raise and Give and is an annual fundraising initiative by students at universities across the country. From these efforts, the Guild was fortunate to recently receive a donation of over £2000 from the BLSA R.A.G. team.
The team was led by medical student Tom Longbottom, who said; "it has been a real pleasure to raise money for the Guild this year and I have very much enjoyed learning more about the fantastic work the charity does".
The money was raised by a large variety of methods, ranging from students getting out on the streets of London and further afield with collection buckets, to sponsored events such as the annual Jailbreak, where students have to try and get as far away from London as possible with no money. This year the contestants reached Stockholm!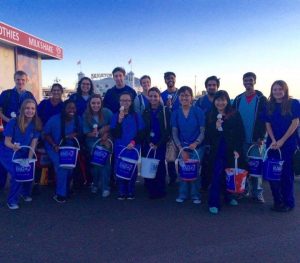 Many clubs and societies at BLSA also got involved raising money for the Guild and other charities, including the BL Drama society who donated all profits from their production of 'Grease', to members of the rugby club who took part in 'Movember'. There were also some large events, including the Dance society's popular annual Dance and Fashion show, as well as the R.A.G. Ball, hosted by the BL netball club.
Barts Guild would like to thank Tom and his team, along with all the students, clubs and societies who went to great lengths to raise this valuable money.
Photos: Tom Longbottom