Saunderson House Renews Sponsorship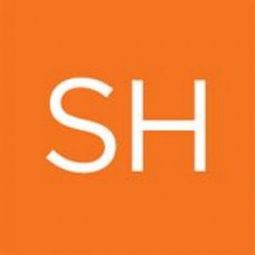 June 19th 2017
The Guild is delighted to announce that Saunderson House, the award-winning independent wealth management firm, has agreed to continue its association with Barts Guild through sponsorship of this year's Christmas concert, aka 'A Celebration of Christmas'.
The extension of our existing five-year relationship, which began with support of the Guild's Centenary concert, means Saunderson House becomes one of the largest backers in recent Guild history, and we are extremely proud to receive their continued support.
Philip Courtenay, Head of Marketing Strategy, says Saunderson House is delighted to continue with their association. "The Guild provides valuable support to the patients of St Bartholomew's Hospital and we're proud to be part of this very worthy cause. We're looking forward to what I'm sure will be another fantastic Christmas concert this year."
In addition, Saunderson House hopes to raise the profile and additional funds for the Guild through their corporate Christmas cards, which will again feature the Guild's logo and web address.
Jan O'Neill, longstanding volunteer and ex-trustee who produces the Christmas concert for the Guild, said: "I am delighted to learn that Saunderson House will be continuing their sponsorship of 'A Celebration of Christmas'. Their generosity in the past has ensured that the event has been an effective fund-raiser that supports the Guild's work for the benefit of Barts patients, visitors and staff. We are also grateful to Saunderson House staff who have volunteered to help out at concerts in the past and whose energy and friendliness have helped to make the evening a delight."
This year's Christmas concert will take place on Tuesday December 5th in the Great Hall at St Bartholomew's Hospital. Tickets and further details will be released later in the year.
For more information about Saunderson House, click here.