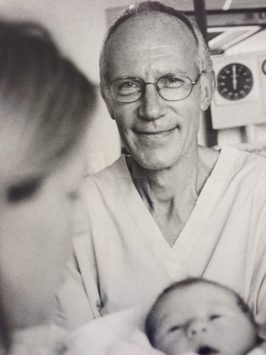 Sir Marcus' association with Barts dates back to his early twenties when he trained at the Hospital. Subsequently, in 1975 he was appointed consultant gynaecologist and obstetrician at Barts, a position he held until 2000.
In 1990 Sir Marcus succeeded Sir George Pinker as Surgeon-Gynaecologist to HM The Queen, and he continued in the role past his retirement from the NHS (2008) until after he delivered HRH Prince George of Cambridge, third in line to the throne, in 2013. A year later, he was appointed Knight Commander of the Royal Victorian Order (KCVO).
Alongside his volunteer work with the Guild, Sir Marcus is also Chairman of the Board of Governors of The Voluntary Hospital of St Bartholomew, and was previously Chairman of The Friends of the Great Hall and Archive of St Bartholomew's Hospital. He is also Deputy Chairman of St Bartholomew's Heritage, a body set up to fundraise for and develop Barts Hospital's historic North Wing.
BACK