Latest edition of Barts Guild News now online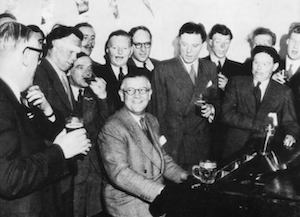 The November 2021 edition of Barts Guild News is now available online.
Edited by Trustee Jan O'Neill, and with 20 pages of news, updates and articles aimed at anyone with an interest in Barts Hospital and the work of the Guild, this latest edition includes:
The reflections of former Guild Chairman Ian McDowell
Christmas present ideas from the Guild Shop
A report on a visit to the Old Bailey, arranged by new Chairman Chris Hayward
Details of the Guild's elective grants for 2021
And accounts of the lives and work of two distinguished figures from Barts' history – Lady Eleanor Sandhurst and Archibald McIndoe.
You can download the latest Barts Guild News here, along with the entire archive.