Guild Gifts for Staff at Christmas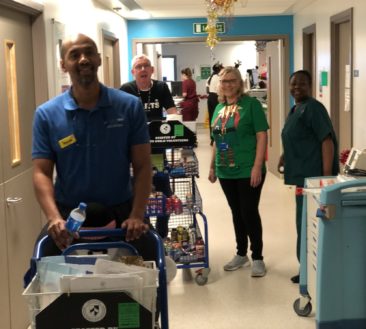 Guild volunteers took to the wards on Christmas Day. Instead of the regular trolley service, however, they were instead distributing gifts to the staff who were working. Free drinks were also offered to patients which was welcomed, as the wards were surprisingly hot despite the time of year! There were good spirits amongst those present, many donning some festive fancy dress, as can be seen in the images!
The gifts were kindly donated by Sue Evans, a friend of the Guild and sister of Hon. Secretary, Lesley Evans (who had the unenviable task of wrapping them all!).