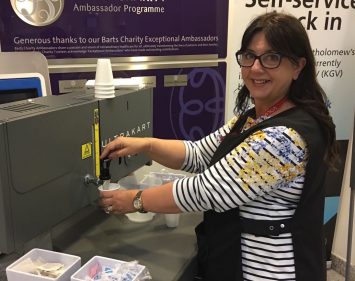 May 22nd 2017
It is ten days since the cyberattack that affected Barts and a fifth of NHS England hospitals and doctors surgeries occurred, and recovery work is still ongoing to fully restore IT support to the Hospital.
Fortunately the Guild's shop and trolley service has not been affected, and our volunteers have continued to serve patients, staff and visitors during this period. In addition, we have helped the overall volunteer effort within the Barts Health NHS Trust, in particular serving teas and coffees to patients waiting for their appointments.
The Guild office is based within the Hospital's main administrative area and as a result, unfortunately, many of our office functions have been restricted since the attack. Therefore if you have emailed us within the past couple of weeks, we are currently unable to read your message or reply to you. We apologise and will respond once our IT has been restored.
Our website remains unaffected by the attack, and we can still receive and process memberships and donations, as well as selling souvenirs through our online store.
For the latest information regarding the attack, please see the Barts Health NHS Trust's website.