Enhancing Physio on the Critical Care Unit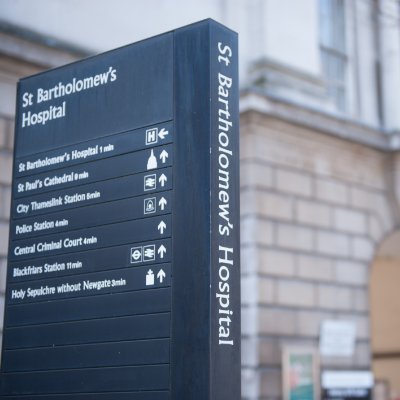 One of Barts Guild's major activities is awarding grants for the benefit of its patients and staff. Recently, we supported Senior Physiotherapist Lucy Redmond to attend a course on 'Applied Respiratory Physiology for Physiotherapists'. Lucy works within critical care at Barts, caring for some of the most unwell patients in the hospital on a daily basis. Lucy told us following the course:
"With thanks to the Barts Guild I was recently able to attend a course on Applied Respiratory Physiology for Physiotherapists. Through attending this course I have gained an enhanced knowledge and understanding of the pathophysiology and anatomy of the respiratory system and how this relates to physiotherapy assessments and interventions. I feel I am able to provide patients with specialist care and make a true difference to their symptoms and ultimately improve their quality of life."
Lucy will putting this new knowledge into practise and will also be sharing it with her colleagues, to enhance patient care going forward.
If you have an idea that might benefit from a Barts Guild grant, do not hesitate to have a look at further information by clicking here.