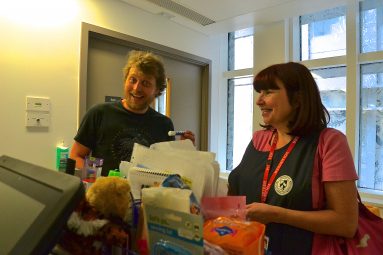 Thank you for donating to Barts Guild!
Your donation has been processed by Stripe, and you should have received an acknowledgement of the transaction. If you have not, please contact the Website Administrator (details below).
We are extremely grateful that you have chosen to support the Guild and the day-to-day work that we do within Barts, and we hope that you choose to stay in touch with us.
Thank you again for donating to the Guild, and if you have any queries please do not hesitate to get in touch.
PHIL MOSS
Website Administrator
Phil.Moss@bartshealth.nhs.uk
HOME