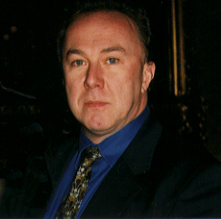 Trustee: 2013 – present
Investments Committee
David is Director of Digital Services and Technology at the Office for National Statistics and prior to that worked as Senior Technical Adviser in the Government Digital Service. His earlier career included ten years as partner of Deloitte Consulting. He was first CEO (in Europe) of Roundarch, a dot com company founded by Deloitte and WPP and which was responsible for the first Oystercard web site.
Private sector clients of David's consultancies have included Anglo American plc and Old Mutual plc internationally and his public sector ones have included national agencies (including the NHS), the States of Jersey Government and Macmillan Cancer Support.
He is Renter Warden of the Worshipful Company of Pattenmakers.
BACK