COVID-19: A message from our Co-Chairs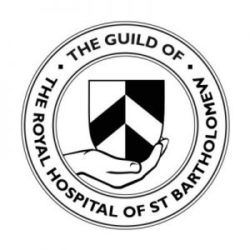 Dear Volunteers, Friends and Supporters of the Guild of Barts Hospital,
The Guild of Barts Hospital was established during a time of contagion and hardship, and we feel the eyes of our founders upon us as the Guild struggles to adapt to the current emergency. We would like to pay tribute to all of our dedicated volunteers, and to our hardworking shop manager Andy Haddon, who has been doing everything in his power to keep the show on the road.
We can only respond to this global crisis by acting locally. We will use this time of challenge to bind ever closer together, even if it is just in our thoughts for, and about, each other. We will use text, email, telephone etc, to keep in touch and support one another, including the establishment of an informal network to keep in touch with volunteers by telephone for moral support, and to show how much they are in our minds.
Finally, we would like to pay tribute to the inspirational doctors, nurses, allied health professionals and support staff of Barts Hospital, without whom there is no hospital. We send them our warmest good wishes, and our heartfelt respect.
Below is a statement from Lt Col Alastair Todd, Private Secretary to our Patron, HRH The Duke of Gloucester.
"His Royal Highness The Duke of Gloucester has asked me to convey his best wishes to all your members, staff and volunteers while we enter this unprecedented period of uncertainty and worry.  He is very much aware of the concerns that your people will have at the moment as this pandemic develops and would want you to know that you are all very much in his mind."
Valeria and Ian
Co-Chairs,
Barts Guild