A Christmas 'thank you' to our volunteers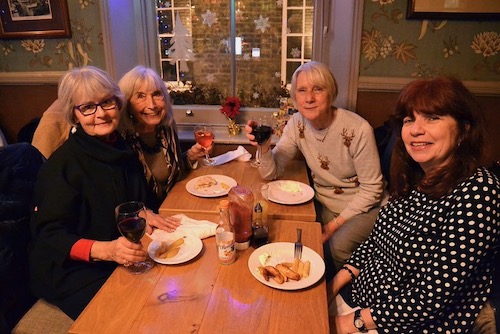 The Guild was able to say its usual warm 'thank you' to its volunteers for all their hard work over the year, with a Christmas party on December 5th.
Held for the first time at a new venue close to Barts – The Rising Sun in Cloth Fair – the annual Volunteers' Party enables all those associated with the Guild to join together in recognising the efforts that the volunteers make in operating the shop and trolley service.
The party, held in a private room with its own bar above the pub, was well-attended both by trustees and volunteers who enjoyed free drinks and plentiful food during the evening, as well as a raffle. Congratulations to prize winners Lorna, Gilly, Sylvia and Pat!